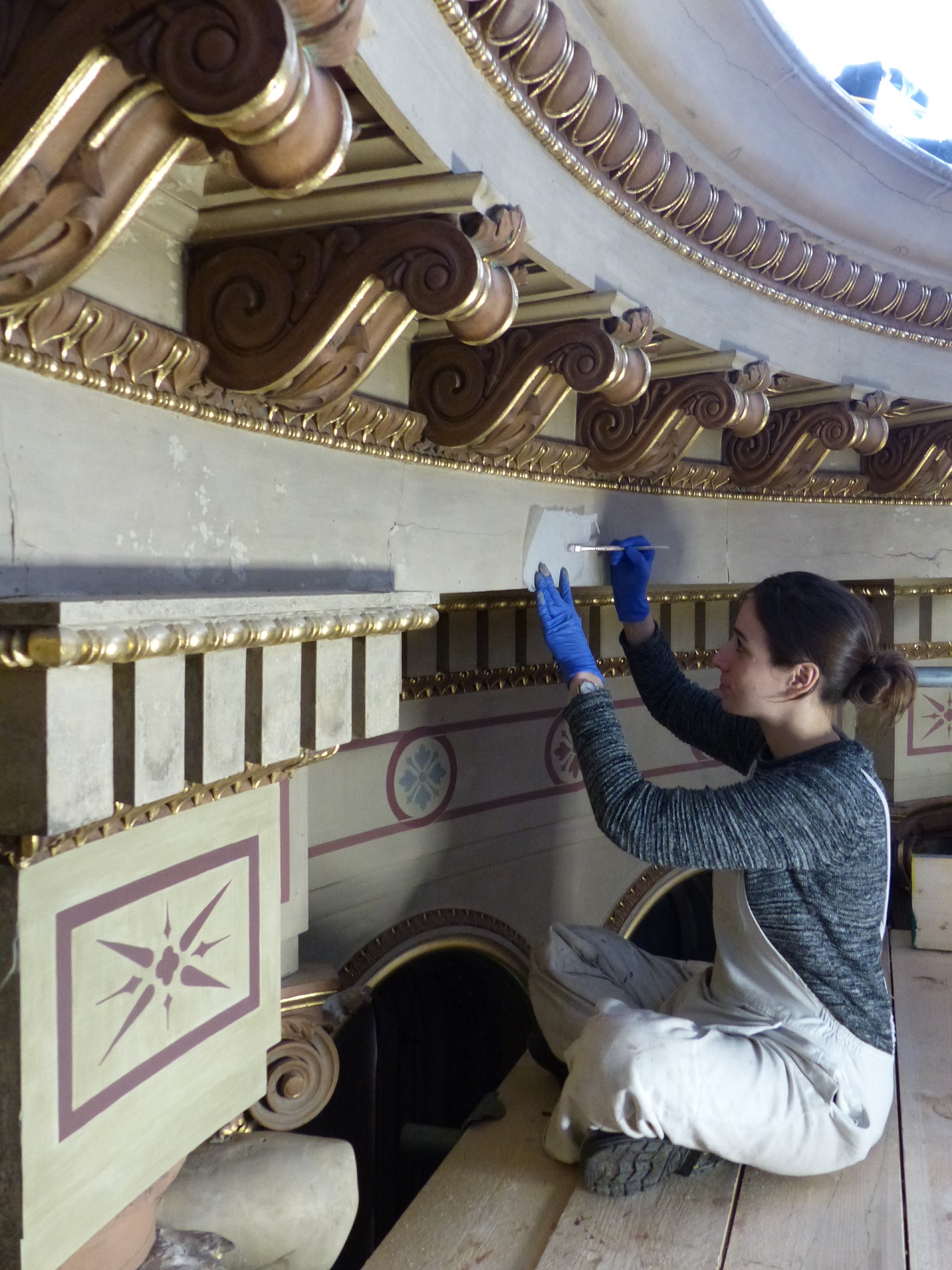 Work on the Founder's Entrance lantern is in full swing. The internal plaster conservation works were completed last month, along with the conservation cleaning.  And Tobit Curteis Associates have given us the below update on the conservation paint treatments they have been working on.
The scheme of decorative plasterwork and polychromy in the entrance hall is among the finest of its period in the country. It was conserved for the first time at the turn of the millennium at which point it was found that, although the surfaces were extremely dirty, having lived through the Industrial Revolution, the condition of the plaster and paint work was generally very good. Cleaning and conservation revealed the decoration in all its richness and had a huge effect on the appearance of the hall as visitors enter the museum. Some 17 years later, the conservation survey showed the condition still to be generally very good although there had been additional accumulation of dust and dirt as well as some minor flaking and loss resulting from unstable environmental conditions.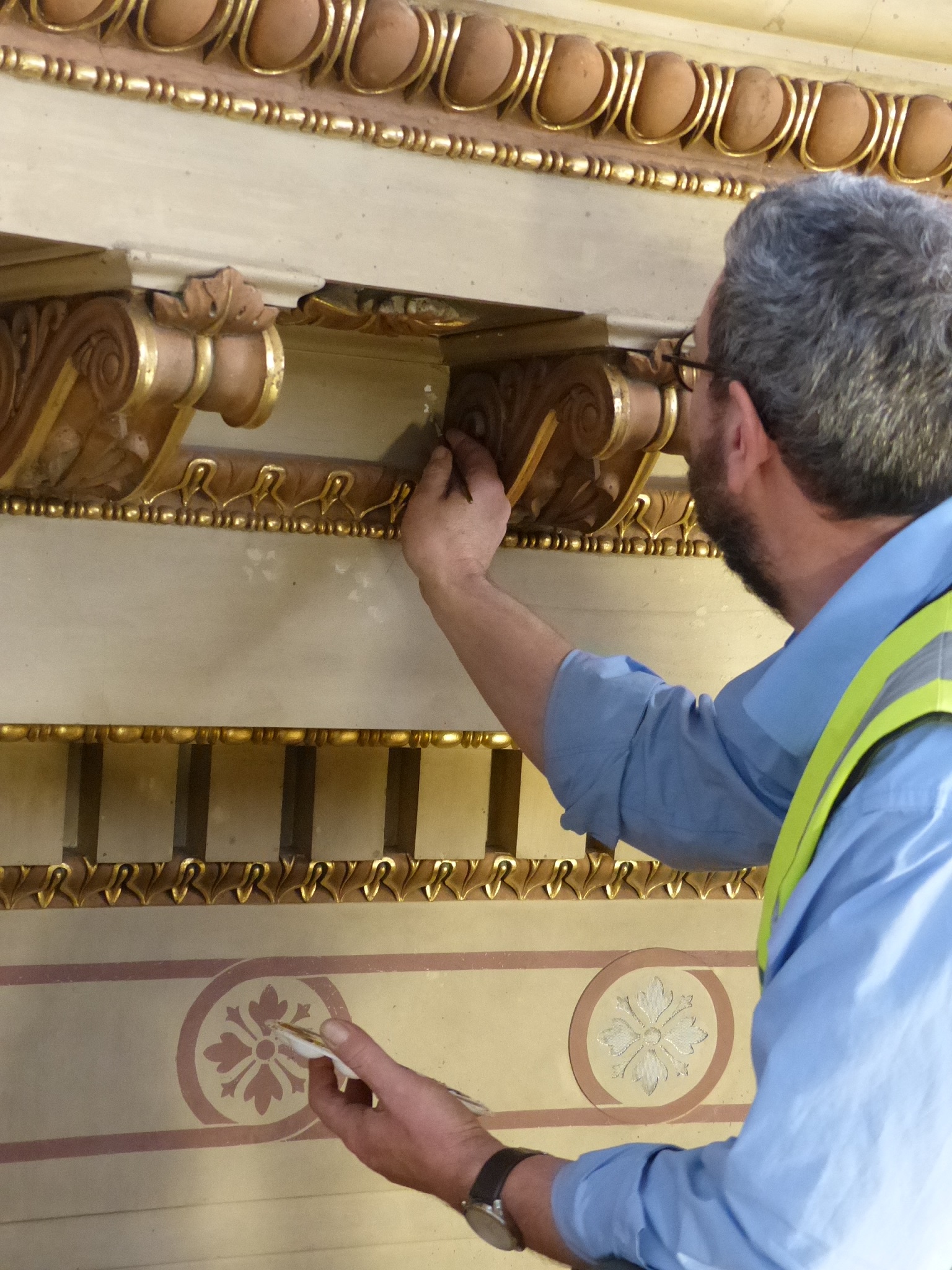 The aim of the current conservation project therefore is to record and document the condition of the decoration and to carry out limited stabilisation, cleaning and retouching. The team of conservators, working with Tobit Curteis Associates, has now been working on the conservation of the polychromy for three weeks and the work is progressing well. Most of the treatment carried out by Tobit' team in 1999 and 2000 has remained stable and the areas of more recent damage have responded well to treatment. The planned relighting of the entrance hall will further improve its appearance so that visitors can again experience the decorative scheme much as the architect originally intended.
Tobit Curteis Associates