What lies beneath…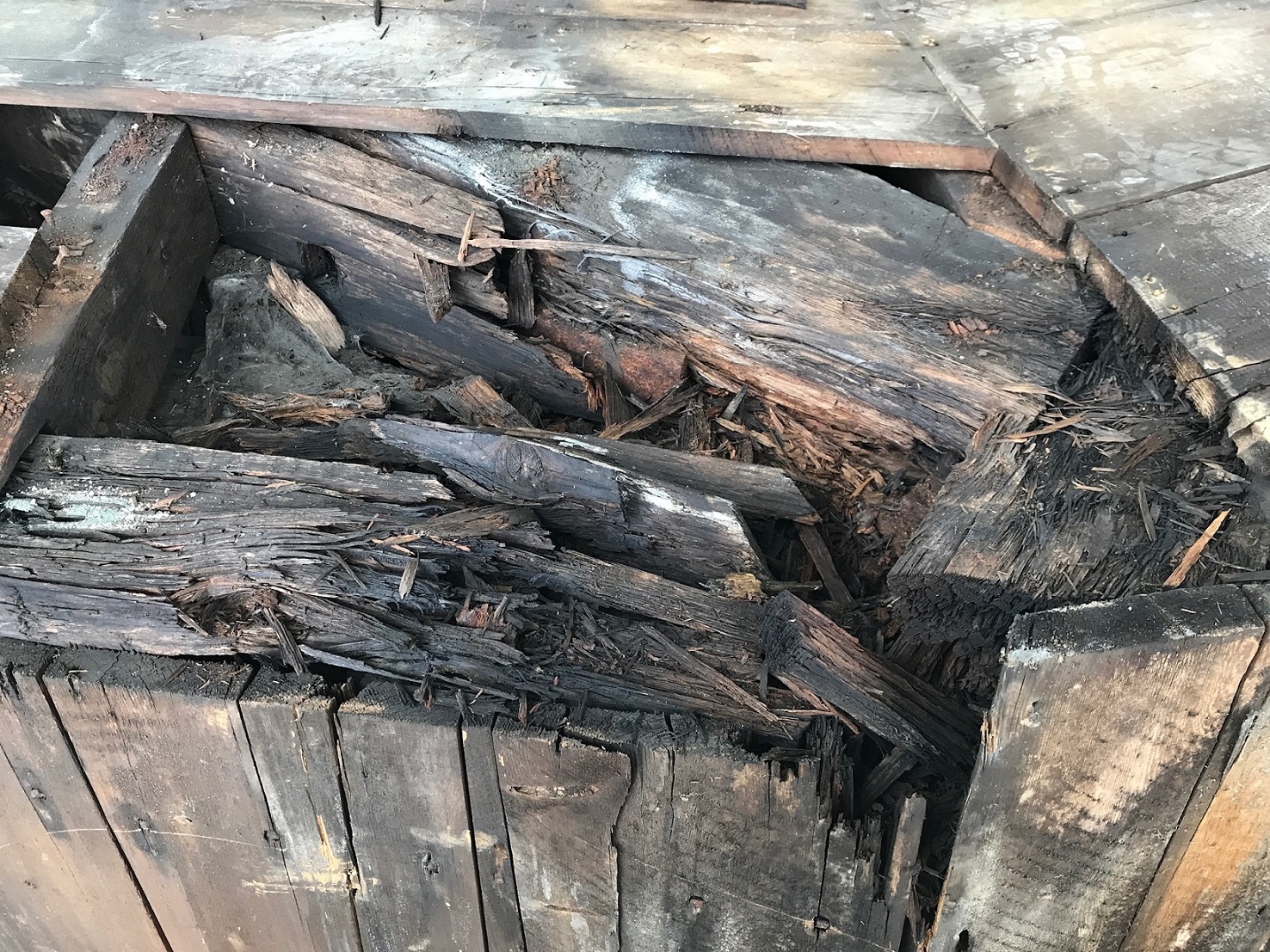 As with many conservation projects, new discoveries are made as work progresses.
The contractors for the lantern repairs, Brown & Ralph, have provided an explanation as to what happened when they looked below the surface. What was revealed showed why this project is so crucial for the future of this historic building: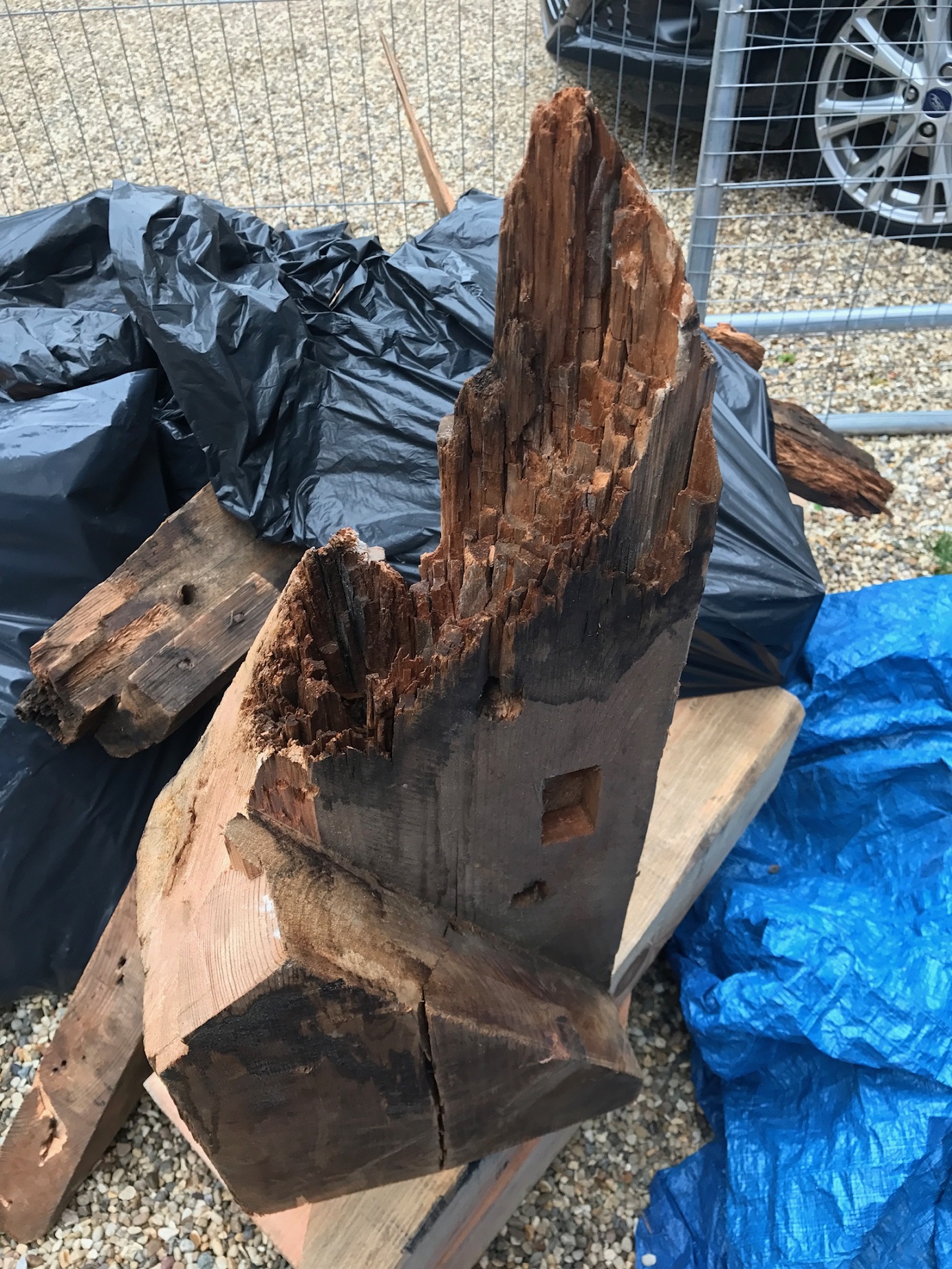 "Having removed the original weather-proofing from the lantern, several areas of suspected decay to the timber structure beneath were identified. Upon further investigation, it was found that some timbers were rotten and the structure weakened in these areas. This is thought to be the result of long term minor water ingress.
"Once the areas were identified, the Museum's Structural Engineer worked with carpenters from Brown & Ralph to design a repair to the timber structure. This involved propping critical load-bearing timbers, cutting out rotten timber, forming joints and 'letting in' of new timber.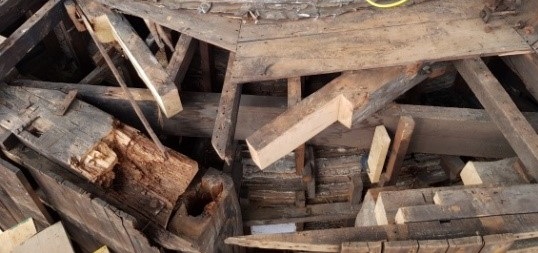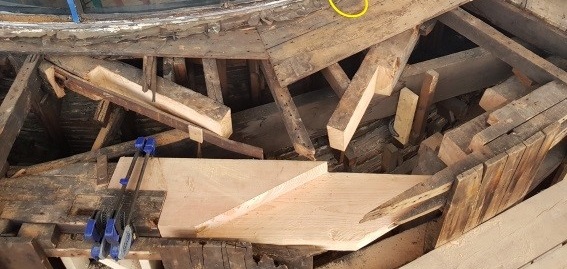 "The repairs were all worked out individually to cause as little interference as possible but maintain maximum strength throughout the structure. B&R were able to carry out all the repairs employing traditional timber joints. The replacement timber (some with sections as large as 300mm x 150mm) was selected from a trusted saw mill and used slow grown Douglas Fir to mimic the timber used when constructed originally.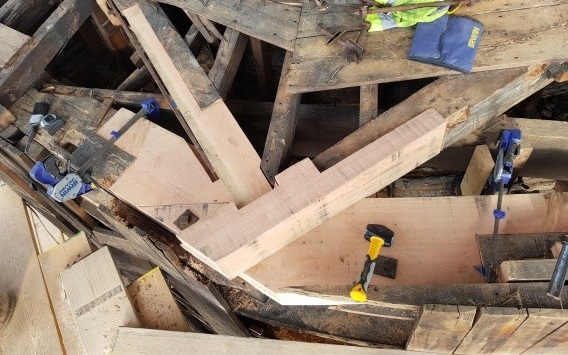 "As a result, the structure is back to full strength whilst maintaining the original aesthetics. It has since been re-boarded with similar Douglas Fir."